Gucci and Artsy partnered to raise awareness of gender equality in the art world.
By Kristen Tauer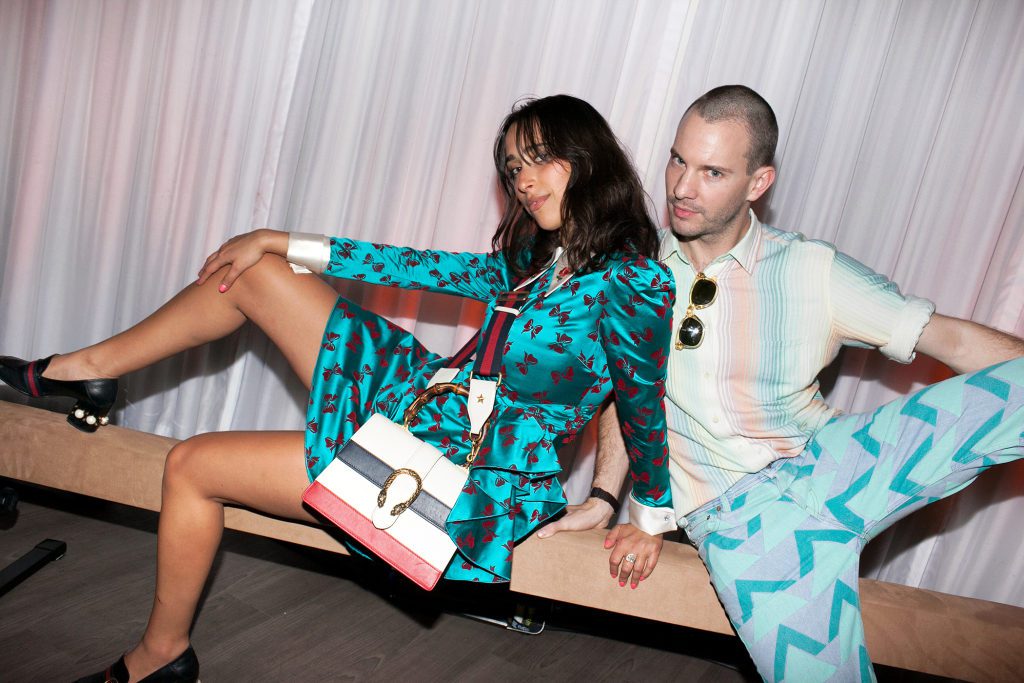 After an intimate dinner at the Faena Hotel, the crowd headed north to the Bath Club, where Gucci and Artsy were celebrating their latest partnership with a packed VIP party, cosponsored by Bombay Sapphire.
Inside the club, Timo Weiland was fired up about the upcoming Senate election in Alabama, and the possibility of Democratic nominee Doug Jones winning over Republican nominee Roy Moore, who is mired in accusations of sexual harassment. "Let's really keep our fingers crossed that Dec. 12 proves to be a real new chapter," Weiland enthused. "It would be a huge upset for the administration, which for the rest of us, the majority of people in America, it'd be a huge win."
Artsy and Gucci are themselves taking a political stance this year at Art Basel, with their partnership aimed at raising awareness of gender equality in the art world. The collaboration spans "Artists for Gender Equality," a series of three short films, and an installation at the Bath Club featuring works by Samara Golden, Jillian Mayer, Maria Nepomuceno and performances by FlucT and Devonté Hynes.
"I'm a huge fan of Carter [Cleveland] and what he's built with Artsy, and also Gucci," Weiland said, pointing to the Italian brand's move toward gender non-conforming collections.
Suddenly, at the strike of midnight, the lights turned on. The party was over.
https://wwd.com/eye/parties/art-basel-miami-beach-gucci-artsy-the-bath-club-11067096/