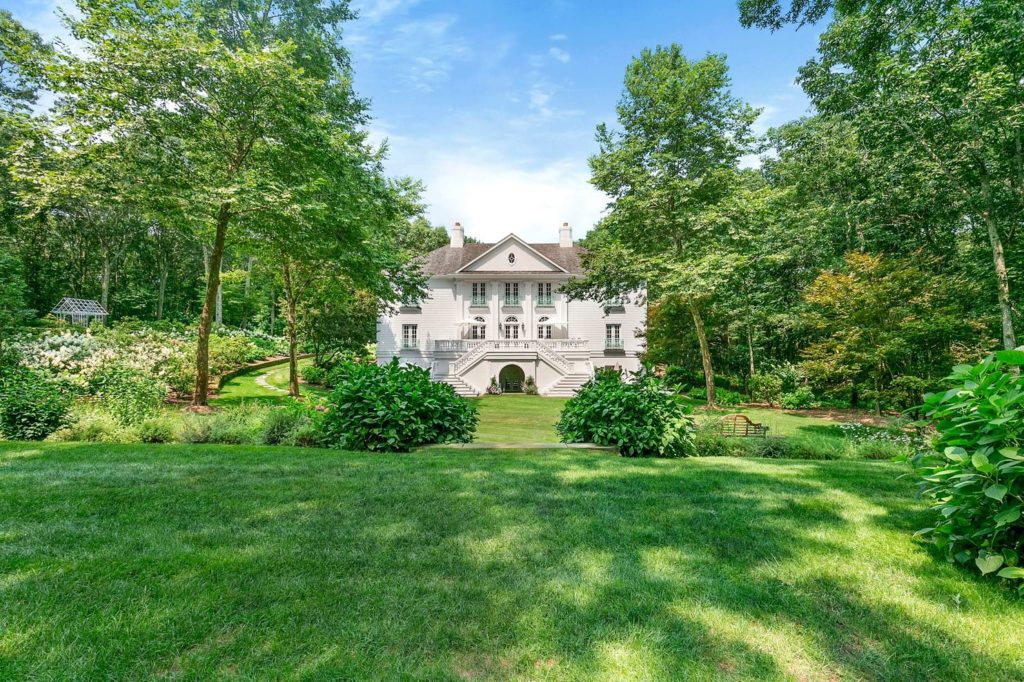 By Troy McMullen
On Labor Day weekend, Don Peebles, Washington native and the founder and chairman of a multibillion-dollar real estate development company, hosted a charity benefit at his 10-acre estate here.
The former whaling village is part of New York's Hamptons, the affluent beach community on Long Island that has been attracting wealthy summer residents for decades.
Against a backdrop of serenading Juilliard School violinists, a mix of celebrities and business executives mingled under an illuminated tent on a property fronted by a wrought-iron gate and entered through an alley of oak trees.
The fundraiser was to benefit Give Back for Special Equestrians, an organization that provides therapeutic horseback riding and equine-assisted scholarships for children and veterans with disabilities, including paralysis and post-traumatic stress disorder.
Peebles and his wife, Katrina, were drawn to the charity, in part, because of their teenage daughter, Chloe, who is an avid horseback rider.
"It's an enormous amount of work to organize, but it's a labor of love for us," said Peebles, 58, the son of a mechanic, who has built a real estate empire that includes a $5 billion portfolio of condo projects, hotels and office buildings.
[Luxury housing marks the latest trend in stadium amenities around the country]
The event raised nearly $50,000 for the charity and illustrates Peebles's rise from modest roots in Washington to power broker in elite social circles and the competitive world of real estate.
The benefit also put his Hamptons home on display. He and his wife have listed the estate for sale through Douglas Elliman for $10 million.
The 7,140-square-foot residence was designed with Gilded Age amenities such as French doors that open to wrought-iron Juliet balconies and a Versailles-style double staircase off the back of the home that overlooks a large manicured lawn. The property includes three fireplaces, a pool and two guesthouses.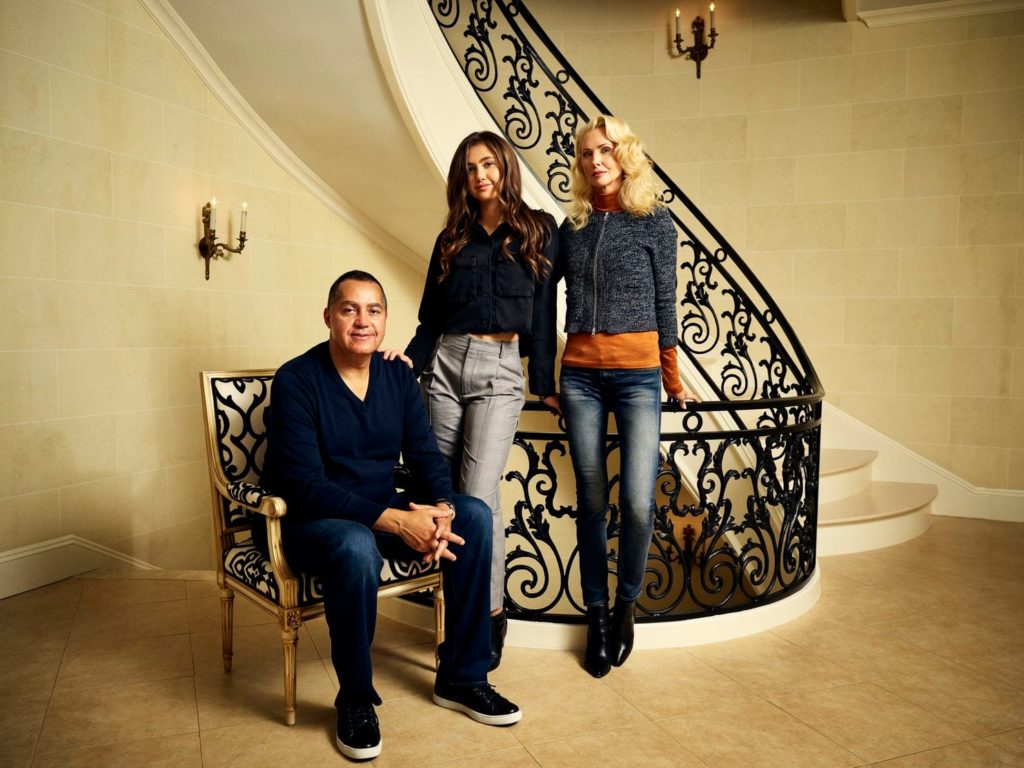 The couple purchased the six-bedroom home in 2007 for $5.3 million and say they plan to buy a smaller Hamptons property closer to the ocean when it sells.
"We've built a life in the Hamptons with our family and don't plan to leave," said Peebles, who shuttles to Sag Harbor by helicopter from the family's Manhattan townhouse or by private plane from homes in Washington and Florida.
The property's appeal goes beyond summer, said Katrina Peebles, a former public relations executive Peebles met in Washington and married in 1992. She's principal and creative director at Peebles Corp.
"Fall in the Hamptons has always been more about family time for us, and less about socializing or parties," she said, recalling family softball and football games played on the lawn.
"We love cooking Thanksgiving or Christmas dinners here," she said, pointing to the large French country kitchen with copper sinks on the home's lower level. "It was designed with a chef in mind, with two big islands and multiple ovens and counter space.
Affordable-housing units
Peebles recently opened an office in the District, run by his 24-year-old son, R. Donahue Peebles III. He said the company plans to invest $1 billion in the D.C. market.
The company is about to break ground on a nearly 250,000-square-foot mixed-use project in the Mount Vernon Triangle neighborhood.
The development at 901 Fifth St. NW will include the 176-room SLS Hotel, an adjacent 45-unit condo building and 10,000 square feet of retail space. As part of getting the development approved, the company agreed to build 61 units of affordable housing off-site.
[D.C. Mayor Bowser to Don Peebles: Give me my affordable housing]
"I've watched D.C. evolve into a world-class city, as opposed to just the nation's capital," he said.
"There's more energy now, and that makes it an important place for us to target."
Peebles grew up in the District's Petworth neighborhood until age 8, when he moved with his mother to Detroit after his parents divorced. But the family eventually resettled in the District.
He dropped out of Rutgers after a year of pre-med studies to work as a real estate agent and property appraiser. His mother, who was 19 when Peebles was born, worked in real estate after her divorce, giving him early industry insight.
His real estate experience caught the eye of then-D.C. Mayor Marion Barry, who appointed him chairman of the city's real estate tax appeals board in 1984. Peebles, 24 at the time, said he benefited greatly from Berry's mentorship.
"He opened doors for people like me at that time, when the doors of opportunity were closed for many African Americans in D.C.," he said.
In 1986, still in his early 20s, Peebles started his career as a developer. His first project was a commercial office building in Anacostia, a once-bustling area that had endured years of neglect.
The project was a success and made Peebles an instant millionaire. It also led to the purchase of his first home: a $1 million property in the District's Embassy Row.
After a $48 million office-building deal fell through in 1998, Peebles moved to Miami.
His redevelopment of the Royal Palm Crowne Plaza Resort, a 420-room hotel in Miami Beach, became the nation's first major hotel developed and owned by an African American.
His company is now one of the largest black-owned real estate development firms in the country.
Political aspirations
Years of political and corporate connections have helped fuel Peebles's ascent. A congressional page in high school who interned for then-U.S. Reps. Ron Dellums (D-Calif.) and Charles B. Rangel (D-N.Y.), Peebles became a staff aide for then-Rep. John Conyers Jr. (D-Mich.) before college.
Peebles has used his influence and wealth — estimated to be more than $700 million by Forbes magazine — to raise money for politicians including Bill Clinton and Barack Obama.
He twice served on President Obama's national finance committee and is a former chairman of the board of directors of the Congressional Black Caucus Foundation.
Peebles, author of two popular books on wealth and investing, and a regular on cable television, is mulling his own bid for public office.
[Jacqueline Kennedy Onassis's childhood summer home in East Hampton, N.Y., lists for $52 million]
"I haven't ruled out politics," Peebles said. "I grew up in D.C., and my goals were formulated there, so I've been engaged in politics all of my life."
He's contemplating a run for mayor of New York, a campaign he considered last year after consulting with former Obama aides and pollsters who worked for former mayor Michael Bloomberg.
"My interest would only be in a place where you could be transformative, and I think that's at the chief executive level," he said.
Meanwhile, the Peebleses are enjoying their getaway in the Hamptons.
The home was designed by Peter Cook, a Hamptons architect who has created several celebrity homes on the East End.
Peebles initially rented the property in 2004, before purchasing it in 2007.
The layouts of the rooms inside the home "are exceptionally well thought out and rather old school," Katrina Peebles said. The main floor includes the formal dining room, with French doors on either end, the drawing room, a solarium and a large foyer.
The living room has furnishings from interior designer Todd Hase, including two gray mohair sofas. "I call it the tangerine room," Katrina said, referring to the walls, which are painted in orange hues. She recently turned the space into a TV room after hiding a plasma TV disguised as art above the fireplace. "The interior stylings reflect a clean and very contemporary feel," she said.
In the foyer, a walk through double French entry doors reveals views of the grounds and gardens behind the main house. A large charcoal figure painting hangs above small antique tables that rest between two French-style chairs covered in Scalamandre fabric. "The decor is me having fun with scale and pattern," she said.
The solarium opens directly onto the back deck and gardens. The couple use the space for entertaining because it allows for indoor and outdoor living. The solarium has recently been redecorated to include Baxter sofas by designer Jonathan Adler. Katrina said she removed a whole suite of French, silk-covered armless chairs and settees "because there were complaints about the lack of comfort."
The recreation room, with a full-length, handcrafted billiards table is on the home's lower level.
https://www.washingtonpost.com/realestate/real-estate-entrepreneur-don-peebles-is-still-building-on-his-success/2018/10/11/e8720998-b829-11e8-a2c5-3187f427e253_story.html