By Cameron Sperance, Bisnow Boston
It is one thing to start a family business. It is an entirely different thing to keep it alive.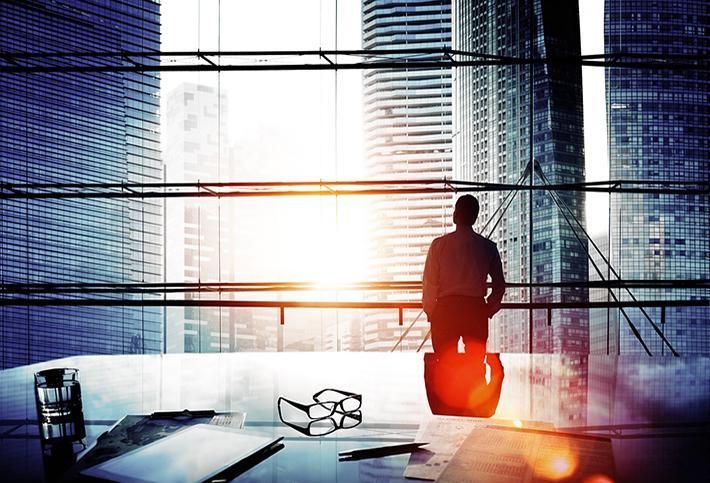 Only 30% of family businesses survive past the first generation, and only 12% make it to the third. A dismal 3% of family businesses last to the fourth generation and beyond. In an industry as legacy-focused as commercial real estate, the ability to last beyond a lifetime can seem like a miracle.  Bisnow reached out to some of the leading families in the industry for a new series on living a life of legacy in CRE. From making one's own mark to selecting a worthy heir, the importance of working beyond the family business to the struggles of working for mom or dad, we spoke to some of the industry's biggest names to learn how they plan to pass the torch. The first installment asks a trio of leading East Coast real estate families how to overcome living and working in the shadow of the previous generation. From juggling college coursework and closing deals to injecting political power into the family business, the younger generations of these families have all found a way to muscle ahead and make a name for themselves.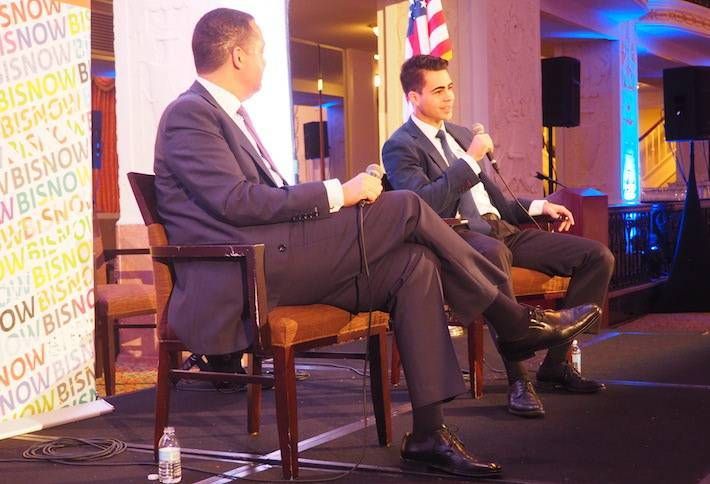 While most college students were splitting time between midterms and keg parties, Donahue Peebles III was closing deals.  The 23-year-old spent much of his time at Columbia University working on the affordable housing component of a project his family business, Washington-based Peebles Corp., was bidding to develop at Long Island Community Hospital in Downtown Brooklyn. The younger Peebles was the influencer behind the affordable component, as he had been encouraging his father, Don Peebles, to do more in that sector. "Donahue came to the business with a fresh set of eyes while sharing my values," Don said. "He encouraged me to more broadly use our business activities as a tool for change and become part of a solution for the NYC affordable housing crisis by building some ourselves." Affordable housing in New York was not the first occasion Donahue had pushed his father in relation to the industry.  "Generally, it's usually the father pushing the kid to be in the business," Donahue said. "For me, I was pushing my dad to teach me more." R. Donahue Peebles the elder got his first taste of real estate from his mother, who was a real estate broker and appraiser at Fannie Mae. While he was learning the ropes of real estate as early as age 8, Peebles said his mother still made a point of showing him life beyond P&L statements. He did the same with Donahue, encouraging his son to leave a unique footprint — be it with the Peebles Corp. or elsewhere. "My mother did what I did with Donahue. She exposed me to real estate, but also to things like law and politics, so I knew there was a broader world out there," Don Peebles said. "My job as a parent was to make sure the world he saw was a very big place, and there were many things he could pursue." But the real estate world was one Donahue knew he wanted to be a part of from a very early age, and his father did his best to accommodate his son's growing interest. The Peebles Corp. spent the late 1990s and early 2000s redeveloping Miami's The Royal Palm from its 1930s-era configuration into a modern, 400-room luxury hotel. Don found a way to get his son involved. The Royal Palm project manager had a 5-year-old Donahue shovel dirt from one pile to another.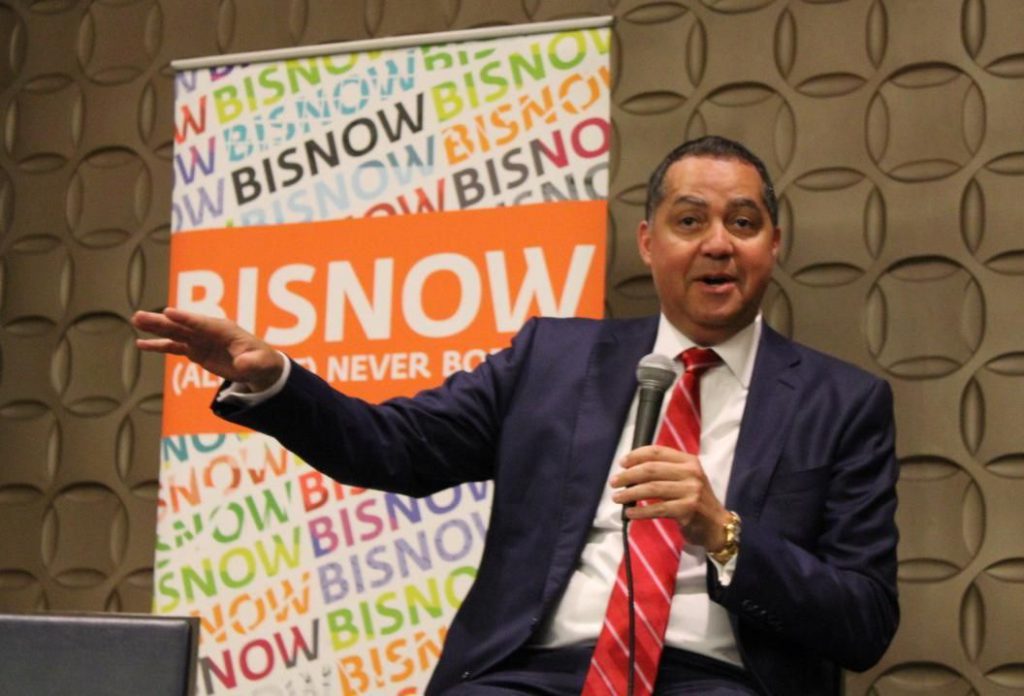 Today, Donahue leads the company's D.C. developments, including the SLS Hotel and Residences, a planned 176-room, 35-residential unit complex in Washington's Mount Vernon Triangle neighborhood. He attributes persistency from an early age as a key to his success. "For a fourth-grade career project, all my friends wanted to be a movie star, an NFL player or an NBA player. I said real estate developer," Donahue said. "We did it again in the eighth grade. By then, all my NFL and NBA friends were doctors, lawyers or diplomats. I was still a real estate developer." With such drive to enter the industry, Donahue maintains any new direction he takes the Peebles Corp. in will always reflect the initial vision created by his father.  "What I try to do is further my father's legacy by taking our shared cultural and ethical values and applying them to new business models," Donahue said. "It's the second generation's responsibility to continue to push the boundaries of convention — to remain cutting edge, while still paying homage to the values and practices that serve as the foundation to the family's success."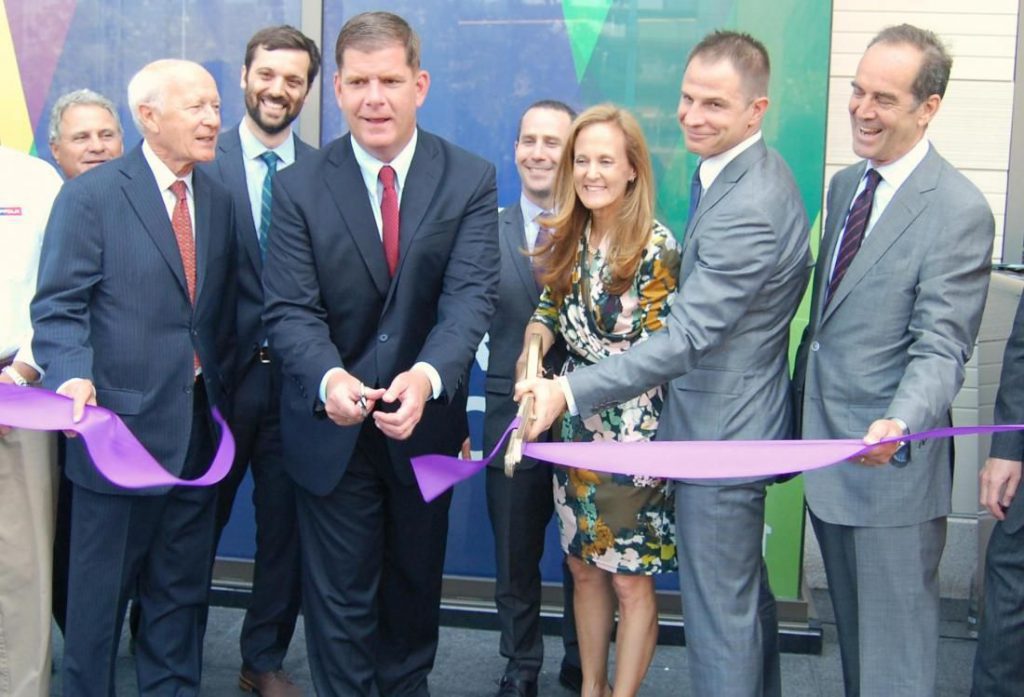 There is no room for nepotism in the Epstein family. "In the next generation, there are no charity cases," The Abbey Group CEO and founding partner Robert Epstein said. "Everyone is very bright, diligent and confident. All joined at a point when we needed to bring someone in, and they were the best hire." The Abbey Group is one of the largest development firms in Boston, and its founders attribute the growth to each family member on the payroll bringing his or her own strengths. Robert and his brother, David, grew the business from the Abbey Cinema in the city's Kenmore Square into a company known for some of the most striking developments on the skyline. The new generation of projects also presented an opportunity for the next Epstein generation to advance the family business. David's son, Jason, joined The Abbey Group while it was moving forward with 45 Province, a 32-story luxury condo building in downtown Boston. He previously worked for Boston-based construction firm Suffolk, but eventually his construction expertise was needed closer to home. "Jason came when we did 45 Province and had a serious need for somebody with that construction knowledge. He was comfortably situated at Suffolk," David said before joking, "We likely drew him out prematurely." David's son-in-law, Shane Baron, also joined the company around the time of 45 Province, bringing with him significant experience in residential property management. Robert's son-in-law, William Keravuori, joined the Abbey team to lead construction, permitting and new opportunity analysis after honing his development skills at two real estate firms in New York City. Robert's daughter, Audrey Epstein Reny, who previously worked at Bain & Co. and taught at Northeastern University, joined when her decades of marketing and communications experience were needed.  The family needed her skills for Exchange South End, a 1.6M SF tech and life science campus the company is proposing that has been touted as a possibility for Amazon HQ2 should the city win the competition for Amazon's second headquarters. "We each brought our outside experience that helped build upon what Bob and David created," Audrey said. "The first construction project my dad and I did was my doll house when I was 9. It's exciting to think what we might do with 1.6M SF in the South End." The younger generation's outside experience is how it can leave its own mark on the company while adding to its legacy. Audrey points to an ongoing push to use new technologies in marketing to a younger demographic as to how they are advancing their own initiatives while building upon Robert and David's vision. While it might seem difficult to transition from a corporate setting of strictly professional relationships to one where your colleagues in the boardroom are the same people showing up to the family dinner table, Audrey said it has been the ideal working environment.  "What was interesting is I had worked in management consulting and at other big corporations, so coming into a smaller family business was interesting to bring an outside perspective," Audrey said. "Working for family members is much better than working for strangers. They are who you can trust the most in the world and be honest with." As more Epsteins join the family business, it would be easy to think legacy had been Robert and David's ulterior motive all along. But there is no strategic business plan for the next generation to take over, David said. The brothers want their children to pursue their own dreams. "I don't think I did or did not think of whether my daughters or potential sons-in-law would be in business with us," Robert said. "There wasn't any scheme to work with us. There were schemes to get them to live locally."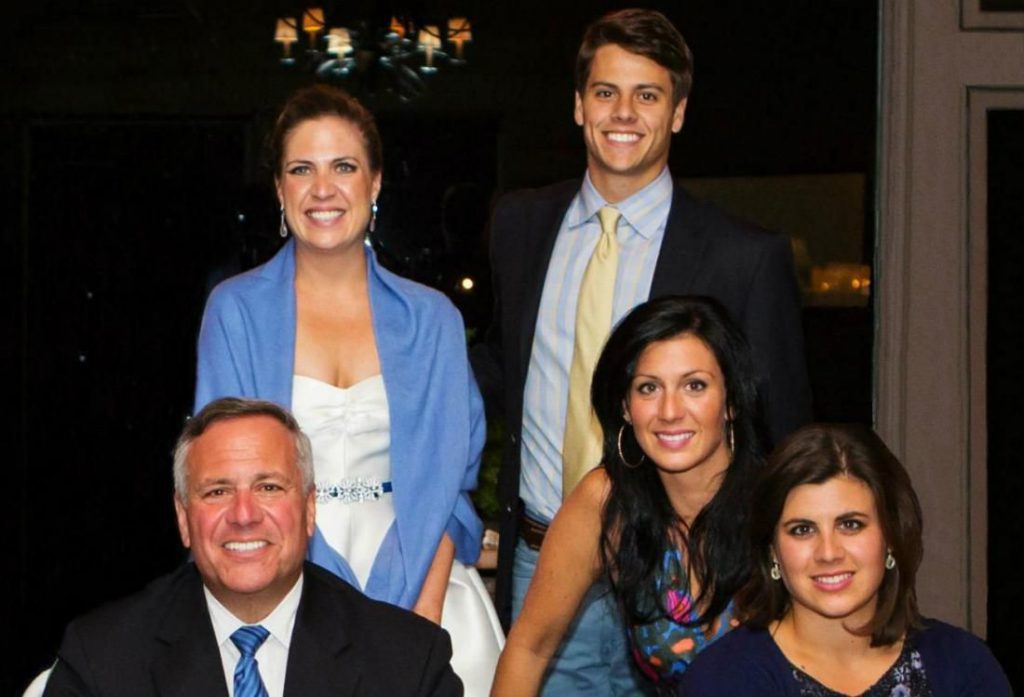 The Paolino family of Providence encourages its members to find a career beyond their fourth-generation development company to propel their own brand forward. It also means each generation eventually leaves its own mark on the family business. "I'm better in real estate development because of what I learned in the public sector," former Providence Mayor and Paolino Properties Managing Partner Joseph Paolino Jr. said. Before joining Paolino Properties in 1996, Joseph was mayor of Providence from 1984 to 1991 and the U.S. Ambassador to Malta from 1994 to 1996. "I'm more patient with government," he said. "I'm very respectful of government officials and can be critical of them when I think they're being stupid, because I know what they can do and what they can't do." Paolino Properties was founded in 1900 and specializes in real estate investment, development and the management of properties throughout Rhode Island. Joseph and his sister, Donna Paolino, run the company, but while real estate may dominate the family bloodline, Joseph's affinity for politics has distinguished his tenure at the company from prior generations'. After he was mayor, Joseph Paolino served as the director of the Rhode Island Department of Economic Development. His time in public service made him a better developer and investor, he said. He could bring his deep knowledge of the Rhode Island political system back to Paolino Properties and more efficiently navigate projects through government.  He encourages his four children to take similar time away to explore their own interests before committing to a life on the Paolino payroll. "You can't hold these young kids back. Let them do what they want to do," Joseph said. "Eventually, I think the younger generation will be here, but they have to do it on their pace. I didn't do it until I was 42, so why should I expect them to in their 20s? If they choose to enter this business, I hope they work elsewhere before coming here so they can add something to enhance and grow the company in their own way." While Joseph attributes the company's position today to his father, he also sees where his time in the public sector has been a boon for business. "When I joined the company, he was getting older and needed someone to expand it and reinforce the family brand that downtown and Providence is our base," Joseph said. "I've been able to expand the portfolio and bring it to a different era. I had a bit of a head start because of the public positions I held."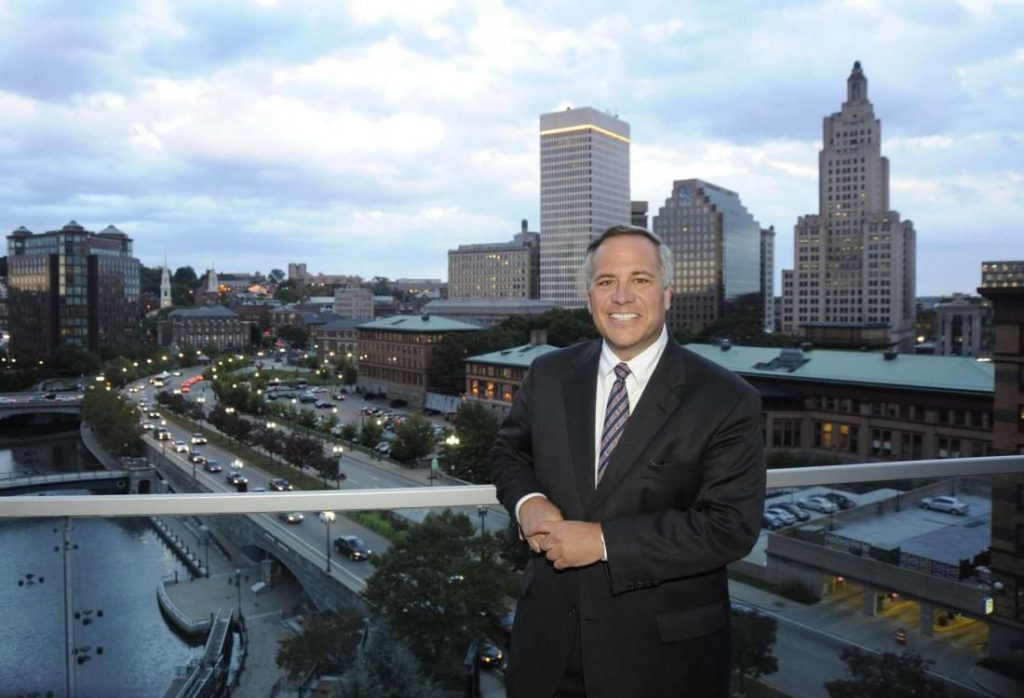 Joseph's three daughters and son have each pursued careers in real estate or public policy away from the family business. While he has cast a large shadow in both spheres, Joseph's children are finding ways to navigate their own course. Jennifer Paolino, 33, works at Brown University's Swearer Center for Public Service, where she runs several academic programs providing civic engagement opportunities and practical work experiences to students. She was previously deputy director of the President's Commission on White House Fellowships during the Obama administration. "When I was growing up, and for the majority of my childhood, my dad didn't work in real estate.  He worked in politics and government," Jennifer said. "The only pressure that I experienced was both of my parents instilling the importance of public and community service. As a result, I never really considered a career in real estate." Like her father, Jennifer recognizes public service can still be a useful tool in making her own legacy in a later real estate career. "It wasn't until my grandfather suggested that I take a leadership role in the company someday that it crossed my mind," Jennifer said. "It would be incorrect to imply that I don't see myself working for Paolino Properties at some point in the future. I am still figuring out if there is a clear path for me to get there. I've always believed that it is important for me to bring something new to the company." Another of Joe's three daughters, 31-year-old Christina, has embraced a career in commercial real estate before her sister. She worked at Suffolk in Boston before moving to Charlotte, North Carolina, and working for a residential remodeling company. Now back in Rhode Island, Christina has her real estate sales license and contractor's license. She has plans to get her broker's license this spring with the goal of eventually selling properties for Paolino Properties. "My dad has had a lifetime to become 'Joe,'" Christina said. "I want that opportunity as well. As I continue to grow in my career, I think I just keep hoping that the more people I meet and the more I do on my own, the more I will be able to create a name for myself, and be 'Christina.' That is super important to me."
https://www.bisnow.com/national/news/commercial-real-estate/commercial-real-estate-dynasties-series-paolino-don-peebles-87346